Autumn is finally here apparently – we have had a very mild October so far with temperatures in Paris 4, 5, 6°C or more hotter than average. Consequently, the leaves are still in place and a lot are still very green. Now the colours are starting to change as the temperatures are falling back to normal. Saturday was a day out – I had spotted this poster in the window of our boulangerie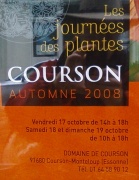 and thought that "A Plant Day" sounded rather good – and Courson is not too far either, good to get some of the cobwebs blown out of the car – and from me too.
Now anyone who wants to point out that yesterday was not Saturday the 18th does so at their peril…
So of course I arrived to discover that the gates were very much not open, although the carpark was. The chateau looks nice even with the gates shut as can be seen here.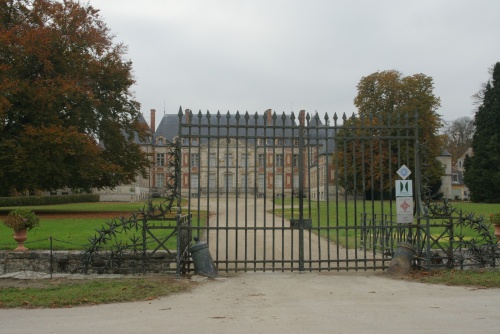 But of course I had actually come for the Autumn colours and, despite the non-openness (I think my old English teacher might have just turned in her grave hearing that term…) of the chateau, a lot was still visible. I did a complete circuit of the grounds and came up with this shot looking across the front of the chateau: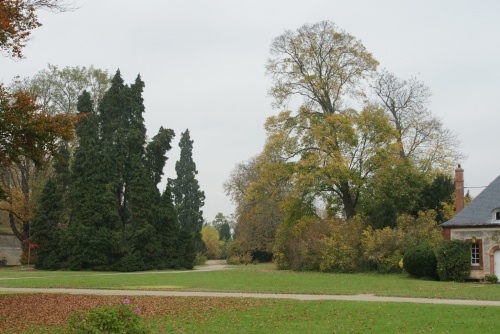 which I rather like…
And then, walking along the lane outside of the grounds I saw this beautifully coloured tree: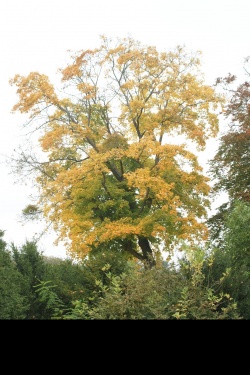 at the point between changing colours and the leaves falling – today has been quite windy so I suspect many more of the leaves have disappeared now.
The leaves themselves look fantastic in the light: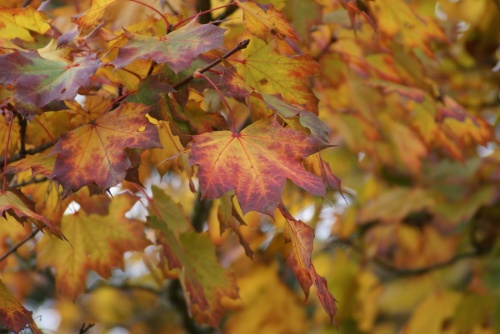 And again: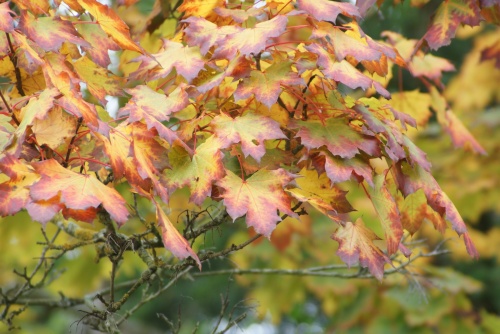 And another shot of one of the trees.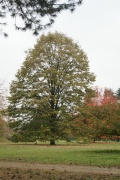 Just to prove that not everything has stopped growing in this very mild weather, I also saw this growing around the side of one of the Chateau buildings: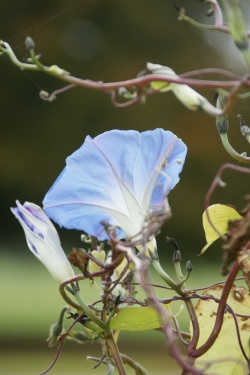 When I got back to the car, a number of other cars had turned up, locals in 4x4s that had 'seen service' and were used to a muddy lane or two as well as a smattering of elderly vans. Out of these poured a few dozen frenchmen out for an afternoon's hunting, all with dogs and broken or covered shotguns in hand.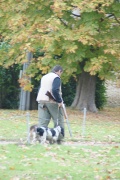 After Courson, I went looking for a boulangerie so moved onto the local town of Briis sous Forges which has some delightful parts to it: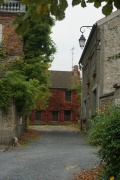 Such as this little street with a red house covered with red Virginia Creeper all over it.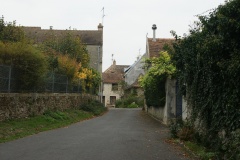 Just alongside this shot and in  a 'window' cut into the ivy was this plaque which I did not expect to see in a small French village: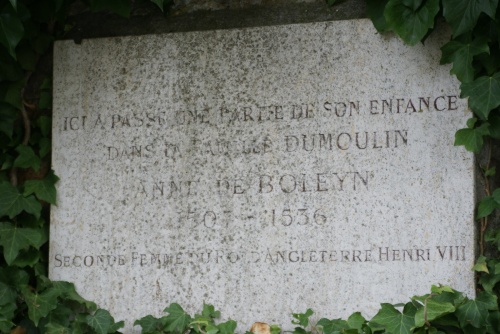 It is not a perfect shot but it says "Here Anne of Bolyn passed some of her childhood with the Dumoulin family. Second wife of the King of England, Henry VIII"
I finished wandering around the village looking at yet more houses – with another chateau behind them: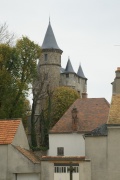 And more flowers still out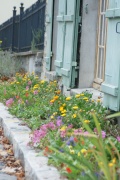 Home after all that but stopping for a last few photos on the way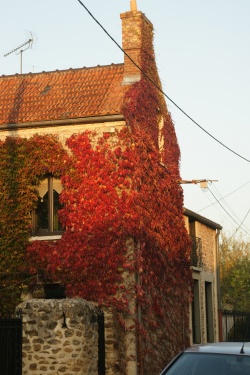 This house was just catching the evening sun on the creeper as I drove past.
And I was diverted by a garden centre on my latter stages home (it jumped out in front of me…) and when I came out the sun was shining through the clouds onto the newly seeded field with the buildings and pylons casting long shadows across the soil.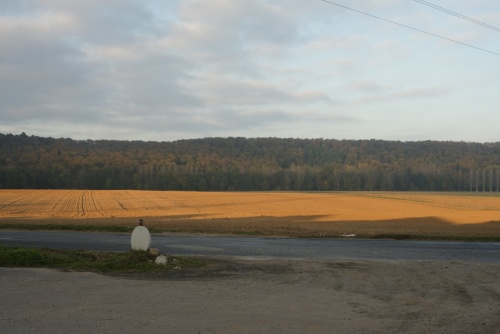 And that was Saturday….
Simon